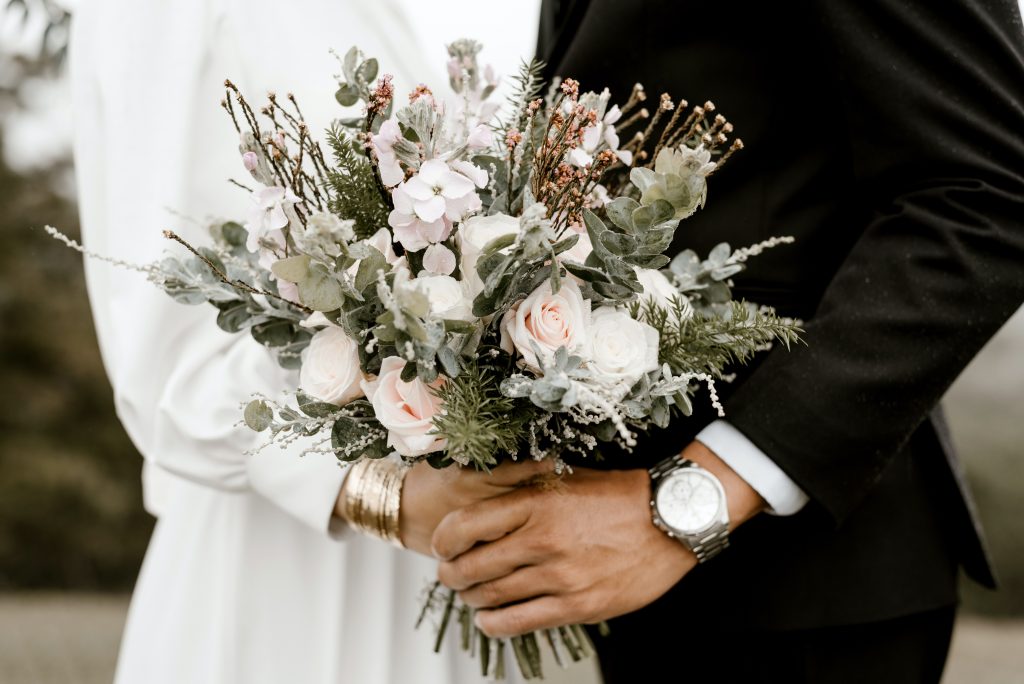 The question has been asked, and you said YES! Now, you are planning to marry the love of your life and are looking to create a day that you will remember for a lifetime. This is an exciting time, but now the work begins. Planning a wedding today isn't all that easy, especially with so many critical decisions to make.
The boring wedding fare of the past is out the window. Now, today's caterers offer foods that will literally knock your socks off. From sweet to savory, the right wedding caterer will partner with you all the way to bring your menu to life and create a visual experience that is not only eye-catching, but mouth-watering. Whether it be a pig roast, a farm to table experience, or an exquisite distinctive and one-of-a-kind experience, you can have just about anything that you and your sweetheart desires.
Top 5 qualities to look for in your wedding caterer
All caterers have different strengths and styles. Try looking for a company that best aligns with your wedding day vision and personality. Be sure to consider each quality and ask the following questions when searching for your potential wedding caterer.
Can the caterer handle my guest count? This really needs to be one of the first questions you ask. If the caterer can't handle your preferred guest count, then there really is no point in exploring the opportunity further. This said, if your preferred venue has an exclusive caterer, then this worry is off your plate, because your caterer will not only be guaranteed as available for your special day, but they will be experienced in handling guest counts of all sizes.
What all is included with the catering? On your wedding day, you don't want to be worried about how much food is out on the buffet table or cleaning up all those chafing dishes (and all those place settings) at the end of the night. Make sure you select a full-service caterer that will not only make sure that your guests are well-fed and you don't run out of food, but will also make sure that tables are kept clean.
Will the caterer really listen to me? This is so important. No matter how many guests you will have at your wedding, your caterer should partner with you every step of the way. So make sure that the caterer is really listening to you. If you ask a question and the catering representative beats around the bush instead of answering you directly, this should be a red flag. And, it is acceptable if a caterer has to say no once in a while – this isn't a sign of a bad caterer. It's a sign of an honest one. At A'BriTin Catering & Hospitality, we live and breathe this mission, and in fact, our mission statement is that we will listen to our clients and treat them like family to provide a meaningful, trusting, and lasting relationship.
What are my menu options? Most wedding caterers will have a preliminary menu for you to select from. This is pretty standard as chefs will want to ensure that they don't ever try to create a menu option that they are not comfortable with. Thus, chefs create menus that best emulate their training and skills – and this is a good thing. This said, many caterers will work with you on specialized requests that you might have, and will be open and honest with you on what they can and can't do. Don't push the envelope too much when a caterer says they can't do something – this isn't always a sign of inflexibility. Finally, make sure that your wedding caterer will provide vegetarian options for those at your event that do not eat meat. Many caterers will suggest that 10% of your menu items be designated as vegetarian.
How do we ensure alcohol doesn't get out of hand? At weddings, alcohol consumption can get out of control. While you want your guests to drink what they want and enjoy your big day, you also want them to stay safe. Your wedding bartending service staff work with you not only on your budget but also with any guidelines that you have on alcohol consumption per person. Further, your caterer should never pressure you to add a bar service when you don't want one. So, look for a wedding caterer and bartending service that will happily guide you through the planning process so that you can make well-informed beverage recommendations.
A'BriTin Catering & Hospitality is the premiere wedding caterer in Minnesota
A'BriTin Catering & Hospitality, our mission is to listen to our clients and treat them like family to provide a meaningful, trusting, and lasting relationship.
We have the right brand for any catering need and bring experience in all types and sizes of events. Whether it be buffet style, a formal sit-down dinner, or a series of stimulating and tantalizing food stations, you and your guests will be amazed by the core values, colorful food arrangement and display, and professionalism of A'BriTin Catering & Hospitality from beginning to end. Our ultimate goal is to complement your important day with a meal and service that will be remembered for a lifetime.
Our brands:
To learn more about our various brands and our unique and professional approach to weddings and other special events in Minnesota, please contact us at 612-339-0222 or via email at info@abritincatering.com. You can also request a quote. We can't wait to hear from you and help you create an event to remember.