What makes someone a great caterer? This person must have the ability to pay attention to detail, must be able to organize everything to ensure that things run smoothly for an event, have the ability to communicate effectively with the people that they will be working alongside and to those that they will be working for, and have a love for people and food. Tristan Forget checks all those boxes.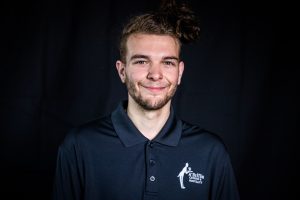 What brought you to A'Britin Catering?
I walked in one day after I received a recommendation from a former employee.
What do you like about working at A'Britin?
The customer is usually happy because we cater a variety of events. Also, our food is nice!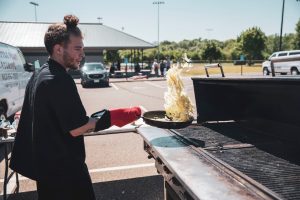 What are you most excited about in the future?
Us taking over the catering and culinary world
What do you like to do outside of work for fun?
Anything with music