With a constant smile on her face, Marissa is a welcoming and hard-working member of the A'Britin Sales team. Learn about her in this employee spotlight!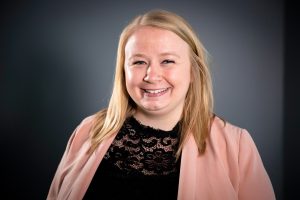 What brought you to A'Britin Catering?
I was looking for a full-time job in customer service/ food, and I saw a posting here plus my brother had heard great things.
What is one of your favorite things about working here?
The people and atmosphere of the office. I've worked in other places and it's walking on eggshells or too quiet. The vibe is fun and we like to have fun while serving our clients!
Favorite memory:
Florida and deep-sea fishing! The whole thing was fun.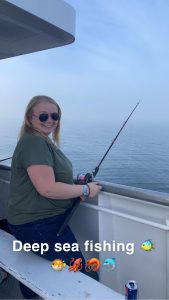 What are you excited about in the future?
To continue to see how we will grow. I've gotten to see the first billboard, expanding to new locations, I'm excited to see it all!
What do you like to do for fun?
Me and my boyfriend like to try out new restaurants, girls nights with my friends, and spending time with my family.