2020 was a wild, unpredictable year. Celebrations and weddings were curtailed. We worked with lowered guest lists. We were able to do a beautiful drive-thru option for receptions. We were even able to do 500+ events without an outbreak connected to our services! Every step we took was to make the best day we could for our couples. How did we do it? Here are some of the steps we took to keep you safe.
---
As soon as Covid restrictions were put in place, we immediately added Plexiglass barriers to all of our buffets. We added dozens of sanitizing stations for guests. We purchased thousands of gloves. We added more cleaning supplies to all of our event trucks on top of our already robust supply of sanitizing and cleaning products. We recertified our ServSafe certifications. We trained our staff to respond quickly and efficiently to new Covid restrictions. We were ready. And our team was ready.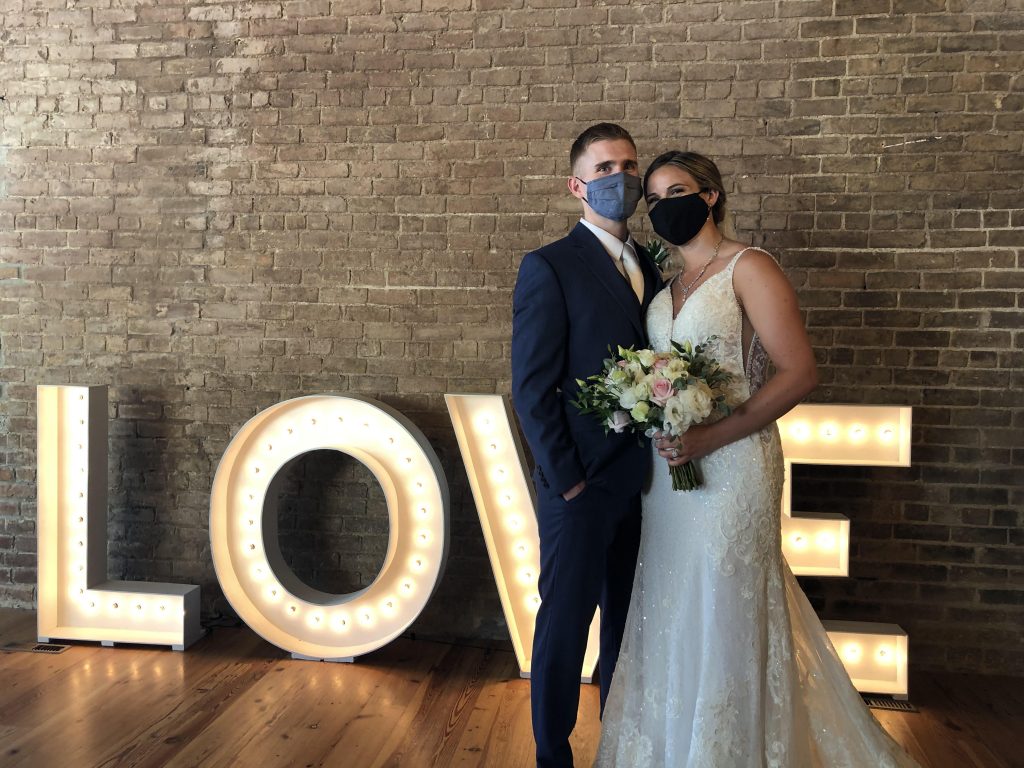 But more than that, we remembered the human impact of Covid. Brides losing days they have dreamed about for their entire lives. Thinking they had a party with hundreds of their closest friends and family paired down to dozens. Elderly family members were not able to come. How could this be the day they wanted? Luckily, our staff has been there guiding them through this tumultuous time. Our sales staff has moved around venues and services to make the day as great as it could be. Our team was regularly a shoulder to cry on during the hardest times at a wedding. But most importantly, we treated them like family. Like our own. "We believe in treating our clients like family" is our motto and we've lived by it, especially in 2020.
Don't just take our word for it. Listen to one of our brides from this year. We were able to put together her big day in just three weeks!
Remembering the human cost, we made it a point to keep everyone employed and ready to serve our guests as soon as restrictions lifted. It was tough, but we were able to keep everyone employed and even hired on extra staff to accomodate our guests. We are so incredibly proud of our team in making it through a tough year.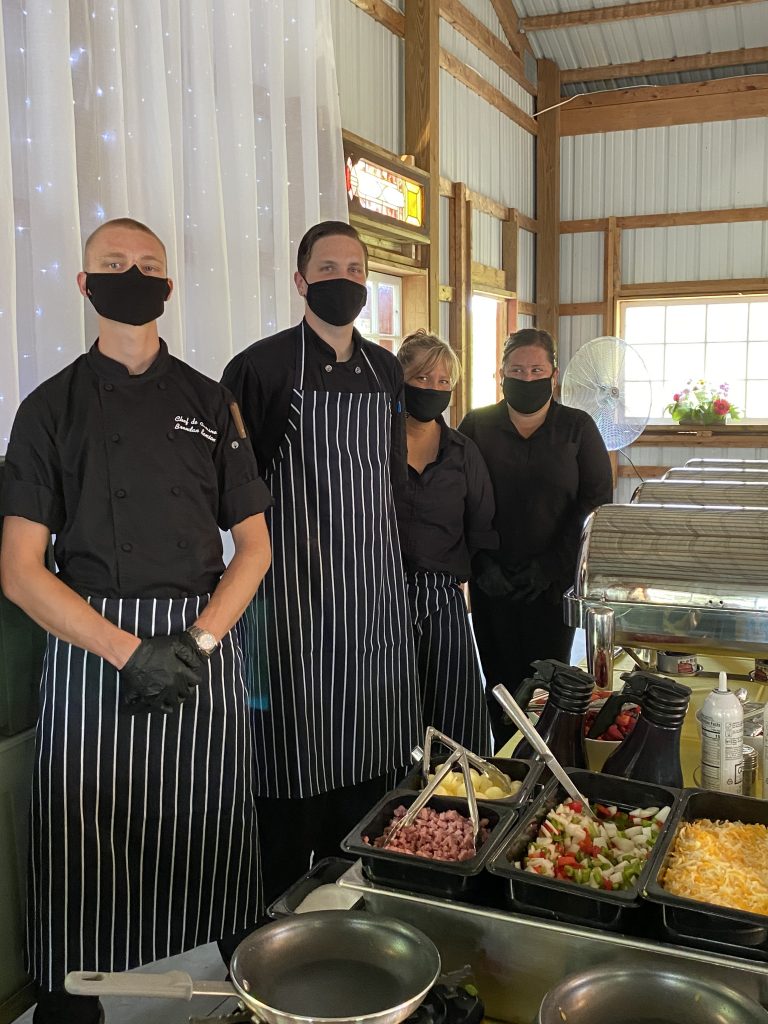 So to everyone that we've served this year, thank you for sticking with us. We were so happy to be a small part of your amazing day. And to everyone we will serve in 2021 and the years beyond, we can't wait to serve you!