Covid-19 has rocked the world. Things we used to take for granted like hugs or seeing a good friend look very different now. Weddings and special events are no different. Here's what we're doing here at A'Britin to keep you safe.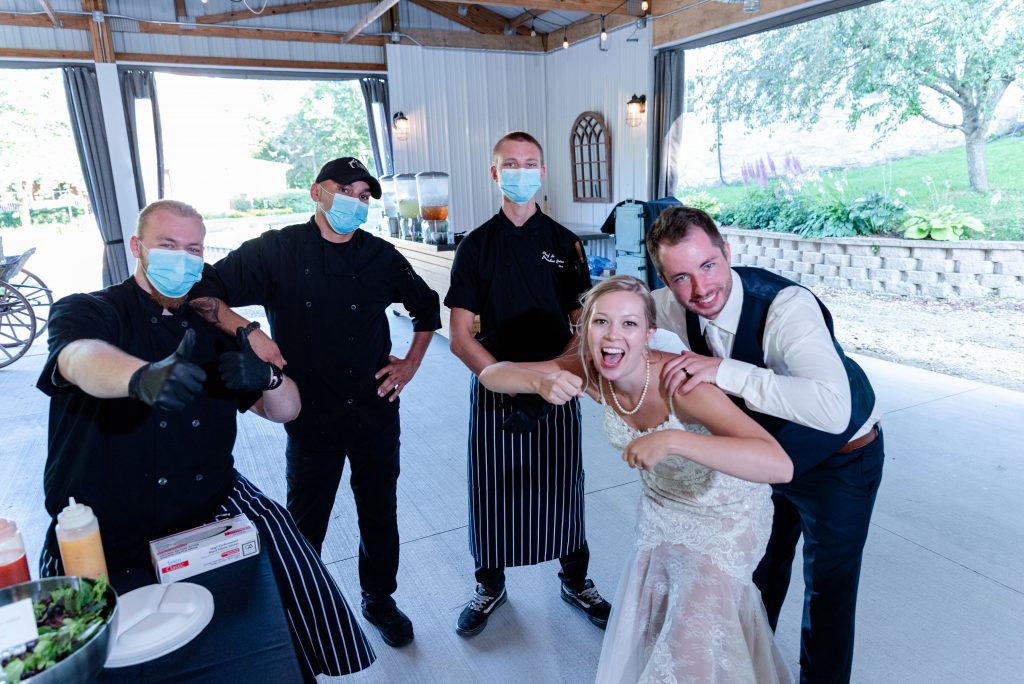 What We Do To Keep You Safe
First thing's first, we follow all recommended CDC and WHO guidelines, as well as those set out in the mandates of the states where we operate. In accordance with those guidelines, we have a robust Covid preparedness plan that you can read on our website. With that being said, here are some of the steps we are taking to keep you and your guests safe.
---
The first thing we do is wear our masks at all times. We suggest you and your guests do as well when not eating or drinking. This protects us as well as the guests we serve from any errant particles in the air. And if you're part of the bridal party, check out these cool mask ideas!
Second, as you can see in the photos above, we have added plexiglass to our buffet lines. It adds another barrier for airborne aerosols and gives another layer of protection for us and your guests. You're still able to see the food you are getting and talk to your server about your personal tastes and what you may like or dislike.
The third thing we do, as we have since we opened, is following all safe service guidelines and rules. This includes gloves, food preparation on clean surfaces, and diligent hand washing. This hasn't changed since we opened in 1979 and is one of the pillars of our service to clients and guests. We pride ourselves on a clean and healthy food service.
---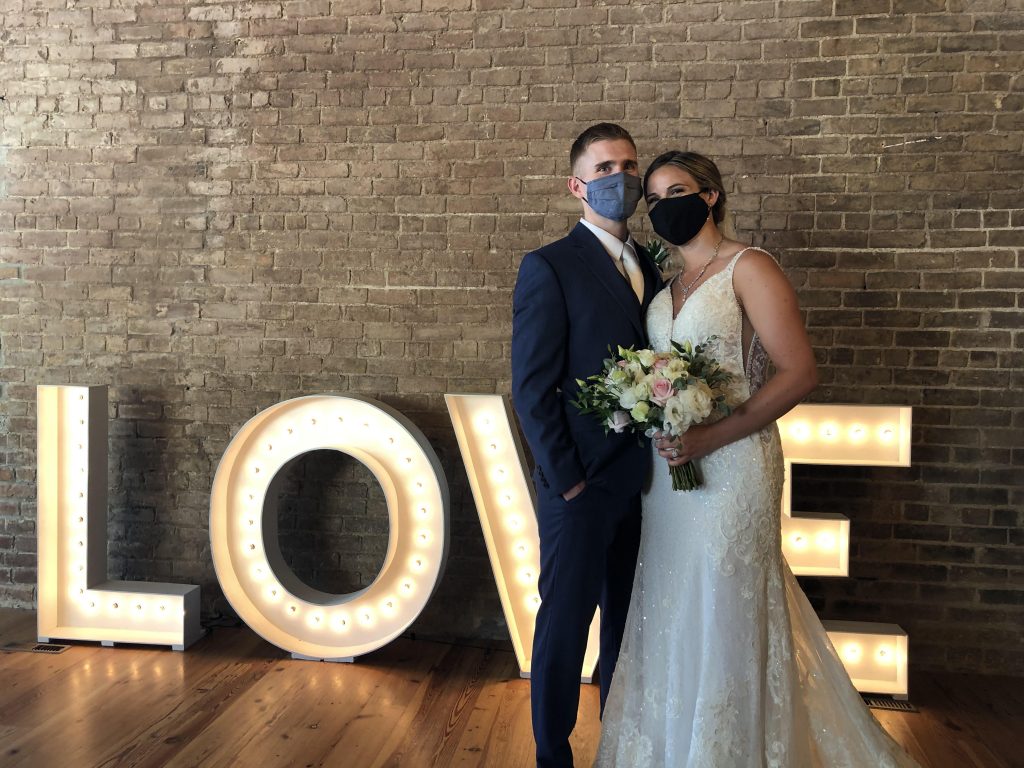 While this list is extensive, it is not the complete list of all of the things we do. That full list is with our food and beverage coordinators and is changed based on the venue we serve at (some may have plexiglass already) or other factors. Our goal, no matter what, is the best day that we can give you and your guests. The means we give you impeccable service as well as keep you and your guests safe to the best of our ability.
---
Interested in learning more about our services? Contact us here and talk with one of our concierge level professionals and let's talk about how we can serve you.