Chef Hannah has been with us for a full season and she doesn't show any signs of slowing down. A classically trained chef, graduating summa cum laude from Johnson and Wales Culinary School, and some of the best-elevated dining experience you can have, she is truly an asset to the team here. Learn more about her!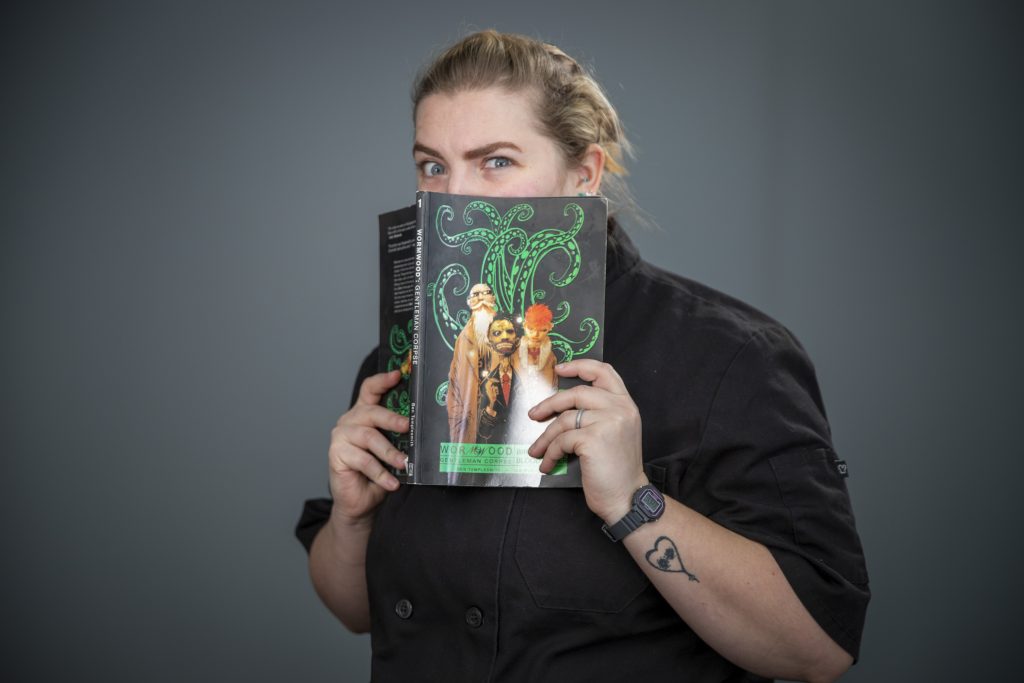 Appetizing Aspirations
What brought you to A'Britin Catering?
I've always been in catering. I was looking to expand my horizons and I've never done travelling catering. It's a whole new, super fun challenge.
What do you like about working at A'Britin?
The crew at the back of house and the office is one big family. The events too! If it's a wedding, it's the best day of your life! People are so happy.
What's your favorite memory so far?
I was able to get super creative with cooking on one event. I was super new, the bride and guests thought the food was amazing, and that was the best feeling.


---
Looking Ahead
What are you excited for in the future here?
Seeing the business grow. Being able to use my finer dining background in more dishes and bring it to more couples.

For more of Chef Hannah, watch all her cooking videos on our Facebook page!