Starting as a part-time bartender for Hitch & Sip and eventually elevating himself to full-time videographer and photographer, Blake has been a steady fixture at A'Britin for the past three years. Learn more about him here!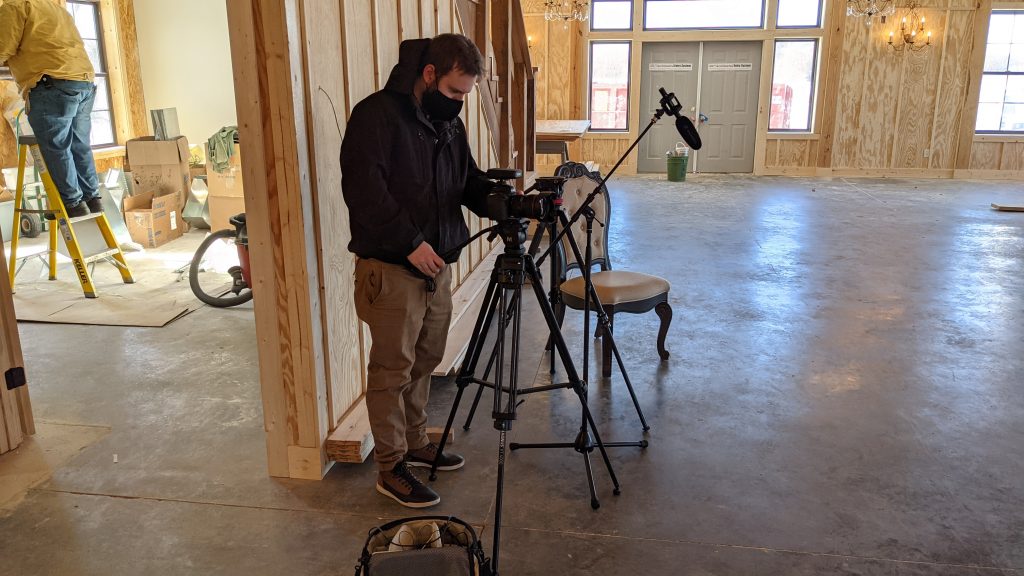 Worth a thousand words
---
What brought you to A'Britin?
I answered an indeed ad. I started as a bartender part-time and was given a chance to move up.
What do you like about working here?
The creative freedom. They give me a general project and I go to town and really do my own thing.
Favorite memory?
The day that Jordan and I went to Seth and I showed him I could do videography. Seth loved the videos I produced and I really thank him for giving me that shot.
One of the most fun things you've worked on?
The Winter Wonderland Shoot. It was when me and Luke really came into our own and knocked it out of the park.
What would you tell a new employee?
If you do good work and show your potential, there is definitely a future for you here. They aren't afraid to promote from within.