The novel Coronavirus (Covid-19) has thrown all of our plans for 2020 for a loop. But, with all of the challenges, we have found ways to serve our clients and couples and do so safely. Let's show you how we do Catering during Covid.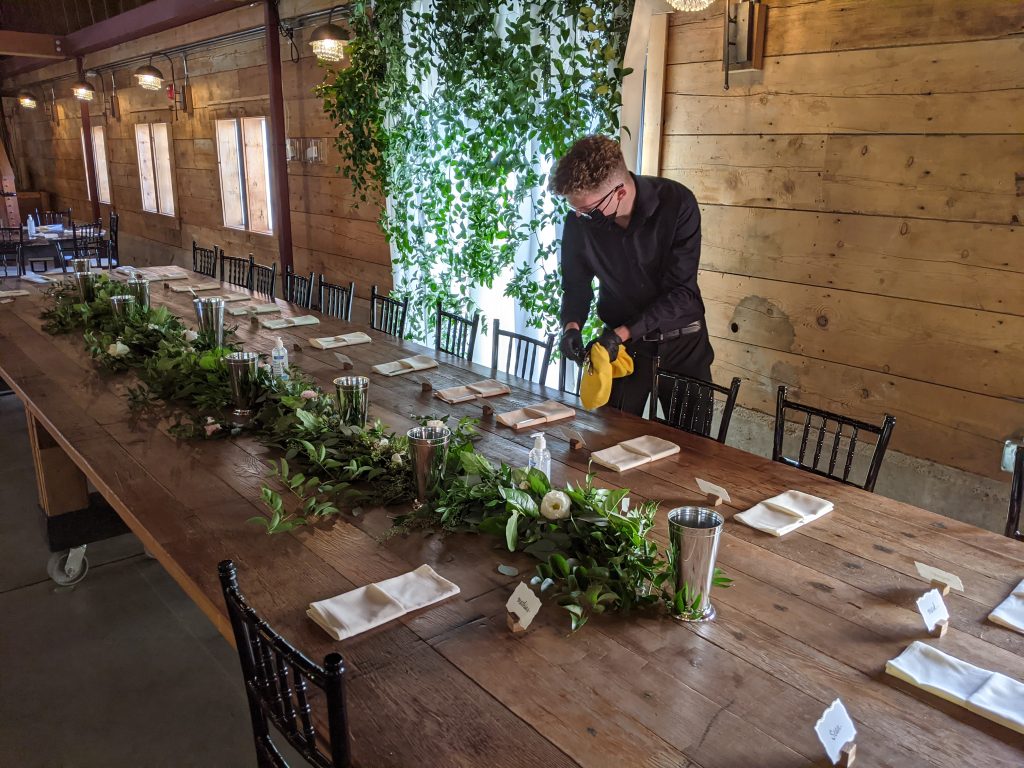 We have done our absolute best to accommodate every couple with moving dates and guest counts and even venues to make their wedding day dreams come true. Catering during Covid has certainly made the job more difficult, but it has also galvanized our commitment to our clients.
We will always follow CDC, WHO, and local state and municipal guidelines. You can also read our complete Covid Preparedness Plan here.
Here's exactly how we keep you and your guests safe
We wear masks and gloves for the duration of the event while we are there.
We now serve all buffet meals behind sanitized plexiglass.
We strongly encourage masks to be worn by the guests and other vendors.
We temp check all of our employees as they enter our building.
We abide by both the Stay Safe MN and Guidance for Safe Celebrations guidelines.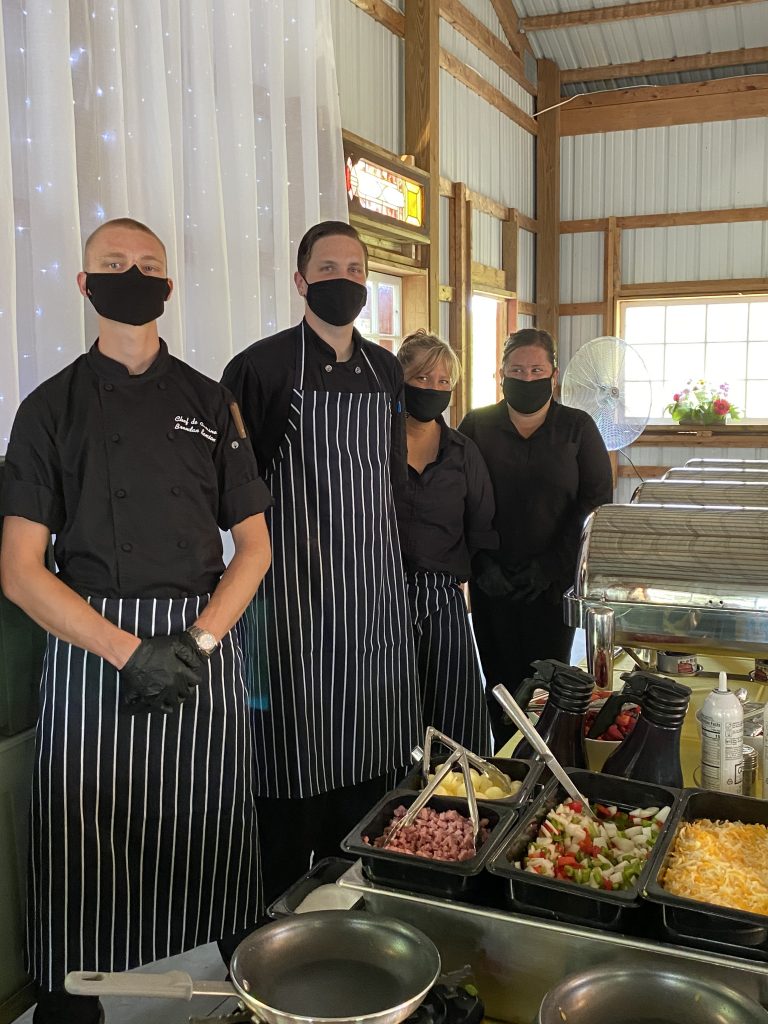 Planning Your Catering during Covid
We deeply appreciate you trusting us with your event and our ability to complete your event safely. We'll work with you and your venue to make sure your day is as perfect as it possibly can be. Even before Covid, we set up our Events Success Team to confirm everything a few weeks before your event and make sure we have the latest information and guest count.
Once at your event, we immediately sanitize the space in accordance with ServSafe guidelines. Once that is completed, we have our staff set up clean cooking environments since we cook onsite for the freshest possible meal for you and your guests. During service for a buffet meal, all patrons are served behind a plexiglass wall for the safety of our staff and your guests. Desserts and cakes, if selected from us, are served the same way. And when the event is done and we've checked in with your point person, we clean up and leave the space better than we found it.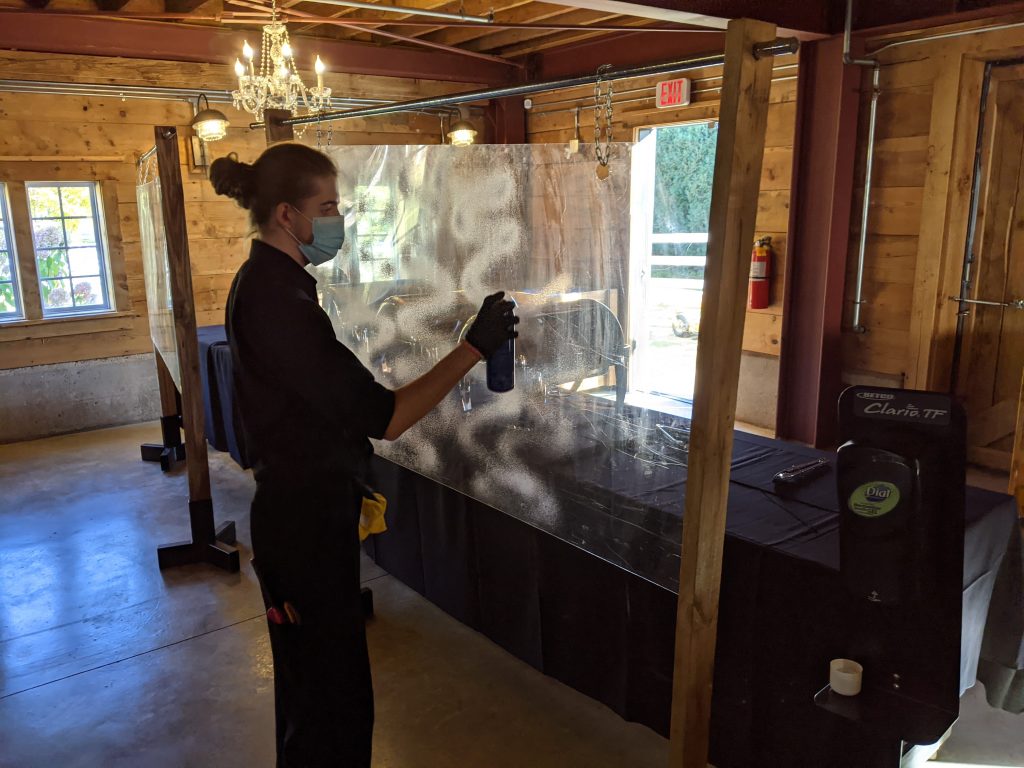 If you'd like to know more about how we can safely do your event in the time of Covid, contact us below!